Declare your love on the blockchain
We all know your love is going to last forever, but your valentine cards are ephemeral. They don't have to be! That's why we're introducing the Love Chain Project!
The project allows you to send a valentines request on the Ethereum Blockchain where it then remains forever.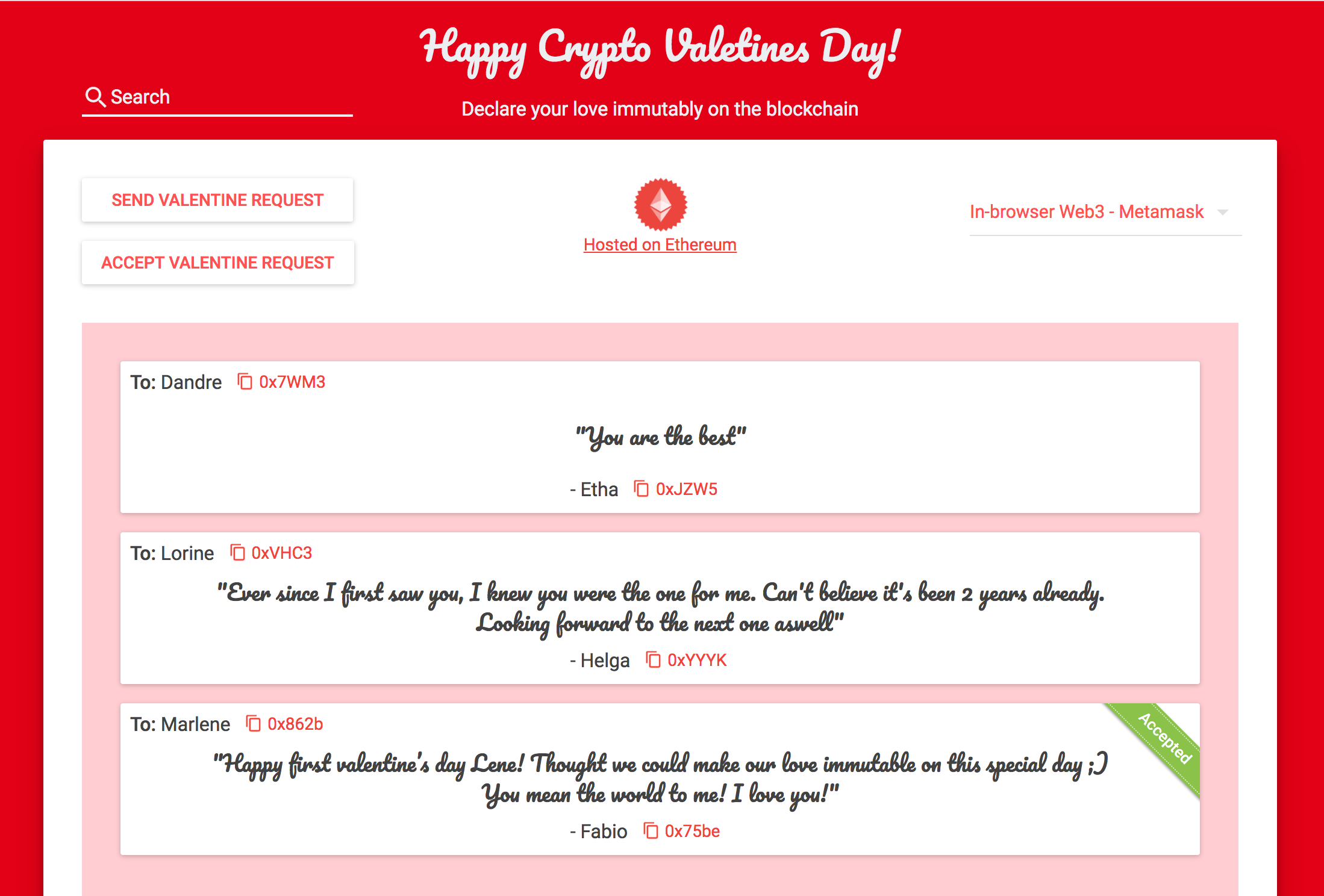 The love chain project
It's powered by a smart contract running on the Ethereum network. As soon as you send it, you can feel it propagating over hundreds of thousands of nodes over the network. If that's not romantic, than I don't know what is!
And there's more. Your valentine can accept your request and it will be unmarked as forever alone marked as forever accepted. Using the cryptography inherent to the Ethereum network, only your valentine can accept your request and everyone on the network will be able to verify that it was truly them who accepted it. Isn't that cute!?

An accepted valentine request
We hope you (and your +1) are going to love it! If you have any questions - feel free to contact us at https://gitter.im/love_chain_project . We would be happy to help!
Source code can be found on Github.